Services
AWTA Raw Wool provides independent and objective wool certification services. Major services provided are sampling, testing and certifying the yield, fibre diameter, vegetable matter content, staple length and staple strength of greasy wool before it is sold.

Our key services can be categorised as:
In addition, AWTA Raw Wool offers testing of raw wool, scoured and carbonised wool and speciality fibres such as Mohair, Alpaca and Cashmere and other ancilliary services such as the analysis of checmical residues, dark and meduallted fibre contaimination tests and fleece measurements.
Our Raw Wool operations consist of testing laboratories in Melbourne and Fremantle along with the regional sampling offices located in each of the main selling centres around Australia. The Melbourne laboratory services customers from the entire Eastern seaboard, whereas the Fremantle facility deals with samples from all of Western Australia and South Australia.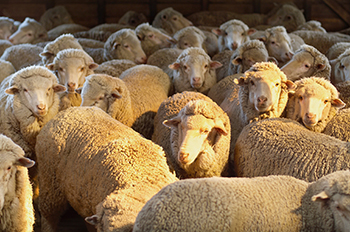 Alongside our testing services, the Raw Wool division houses the largest independant wool research facility in the world. Scientisist and statisticians provide significant input into important industry projects and research programs, both in the public and private sector. AWTA also design, manufacture and service a wide range of wool tetsing equipment including the Sirolan Laserscan and Additional Tester of Length and Strength (ATLAS) machines.